Amika Distributor in Anchorage, AK
Aurora Beauty Supply is proud to be an authorized Amika Distributor and Pulp Riot Distributor in Anchorage, AK servicing the entire state. We bring hairstylists and salon professionals a complete selection of products from these popular brands. Whether you're looking to add products unique to your minority clients or want to embrace products that exude creativity, these brands unlock a world of new opportunities.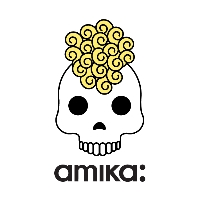 Amika Distributor
Amika is designed for every hair type, texture, color and style. These are products designed for him, her, them and anyone in-between, and you'll fall in love with the amazing diversity of the products themselves. From wet and dry shampoos, to conditioners, to stylers, to treatments for every type of hair you can imagine, this is a must-have brand if your salon welcomes diverse clientele. These products are also great for clients who need gentler products, without compromising the salon-caliber experience of premium cleaning and styling products.
3D Volume
Bust Your Grass
Curl Corps
Kure
Normcore
Reset
Vault Color Lock
Velveteen Smoothing
Styling
Tools