Amika, Wilson Collective & Man Made 18.21 Distributor in Anchorage, AK
Aurora Beauty Supply is proud to be an authorized Amika distributor, Wilson Collective distributor, and Man Made 18.21 distributor in Anchorage, AK servicing the entire state. We bring hairstylists and salon professionals a complete selection of products from these popular brands. Whether you're looking to add products unique to your minority clients or want to embrace products that exude creativity, these brands unlock a world of new opportunities.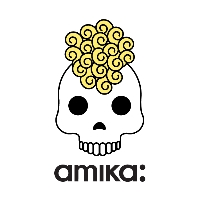 Amika Distributor
Amika is designed for every hair type, texture, color and style. These are products designed for him, her, them and anyone in-between, and you'll fall in love with the amazing diversity of the products themselves. From wet and dry shampoos, to conditioners, to stylers, to treatments for every type of hair you can imagine, this is a must-have brand if your salon welcomes diverse clientele. These products are also great for clients who need gentler products, without compromising the salon-caliber experience of premium cleaning and styling products.
3D Volume
Bust Your Brass
Curl Corps
Kure
Normcore
Reset
Vault Color Lock
Hydro Rush
Velveteen Smoothing
Styling
Tools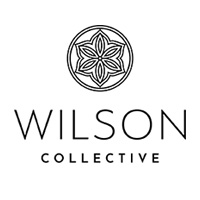 Wilson Collective Distributor
Discover the Wilson Collective difference with pure essential oil fragrance combinations that create a pleasurable, non-lingering cleansing and styling experience. You will enjoy advanced formulas free from artificial colors and fragrances, sulfates, known harmful cancer causing chemicals, and color stripping ingredients
Be Strong
Calm Down
Volume Up
Styling
Razor & Shears

Man Made 18.21 Distributor
A well-groomed man feels gentlemanly and self-assured with confidence in spades for the day ahead. Inspired by Prohibition-era bootlegging, the 18.21 Man-Made barrel house empowers men to live to their utmost potential through professional-grade craft products and grooming wisdom.
3 n 1 Washes
Beard Care
Body Bars
Styling
Order From a Trusted Distributor
Aurora Beauty Supply is your authorized Amika distributor and Pulp Riot distributor in Anchorage, AK and servicing in Alaska. Questions about these brands and their signature products? We're always happy to answer them, and can provide you with all the information you need to stock your salon with products your customers will love.
Contact us today at 907-563-1920 to discuss our other products (including Schwarzkopf and Neuma) or to place an order with us.