Pulp Riot, Redken & Pureology
Distributor in Anchorage, AK
Aurora Beauty Supply is proud to bring salon operators and professional stylists some of the very best products from industry-leading brands. We're the premier Pulp Riot distributor, Redken distributor, and Pureology distributor in Alaska, located Anchorage, AK, proud to bring you a full assortment of products from these three respected brands.

Pulp Riot Distributor
Don't think of yourself as a stylist—instead, picture yourself as an artist! Pulp Riot is all about providing salon professionals with products that are as creative and unique as the canvas that is your client. Formulated by industry-leading hair professionals, this brand has unmistakable products that your clients will love—and products you'll love to use! Choose from more than 80 permanent color hues, 30 demis, lighteners, developers and a myriad of care and styling products. With eccentric packaging and the amazing color products to back it up, this is a brand your clients will love and ask for by name.
Semi/Vivid Color
Demi-permanent
Faction-8 permanent
Lighteners
Haircare
Styling
Highspeed Toners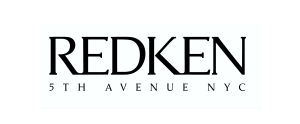 Redken Distributor
There's a reason Redken is the largest salon products brand in the world. Whether you know and love these products or are just getting started as a professional hairstylist, it's important to work with an authorized Redken distributor to acquire them. We're pleased to bring you the complete line of Redken products, from the iconic Shades EQ acidic liquid hair color line to the tried, true and tested Extreme protein-based haircare range products. We stock a huge selection of Redken products on-hand, so you're never far from the most popular care and styling formulations on the market today.
Acidic Bonding
All Soft
All Soft Mega Curls
Brews
Blonde Idol
Color/Cover Fusion
Color Gels
Chromatics
Color Extend
Lighteners
CE Magnetics
CE Blondage
Extreme
Extreme Lengths
Extreme Bleach Recovery
Frizz Dismiss
ShadesEQ
Styling
Volume Injection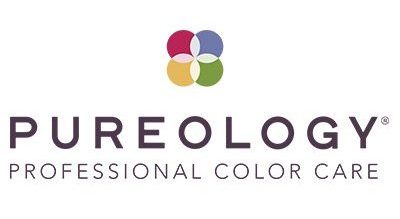 Pureology Distributor
Designed specifically for color-treated hair, Pureology products preserve the hues you work so hard to give your clients! These products are a must-have for hairstyling professionals who work with color, and we give you access to the complete line. Choose from shampoos and conditioners, volumizers to moisturizers, smoothers to texturizers and beyond. As an authorized Pureology distributor, we'll make sure you've got the products you need to create masterful results for every client—and to help them care for their hair long after they've left your chair.
Color Fanatic
Hydrate
Hydrate Sheer
Strength Cure
SC Best Blondes
Smooth Perfection
Styling
Order From a Trusted Distributor
From Redken's restorative shampoos and conditioners to all-natural formulations from Pureology, Aurora Beauty Supply brings you a full supply of products from these exceptional brands. We're an authorized distributor for both, proudly serving salons and styling professionals in Anchorage, AK and the rest of the state of Alaska. Contact us today at 907-563-1920 for more information about these brands (along with others like Amika and Alterna) or the salon-caliber products they offer.