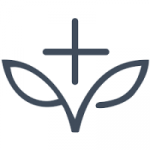 In the ever-evolving world of hair care, one name has emerged as a game-changer, offering a revolutionary approach that combines natural ingredients with cutting-edge science. Leaf & Flower, a brand developed by stylists for stylists, has taken the beauty industry by storm with its therapeutic and innovative hair products centered around the natural benefits of CBD. In this blog post, we'll delve into the details of Leaf & Flower and its CBD Corrective Complex, which is at the heart of their transformative line.
Leaf & Flower Details
Leaf & Flower is not just another brand in the crowded market of hair care products. It has a unique philosophy and approach that sets it apart from the rest. At the core of their offerings is the exclusive LEAF & FLOWER CBD Corrective Complex. This complex is designed to elicit an entourage effect, a term that refers to the synergistic interaction of multiple cannabinoids. By combining these key cannabinoids under high pressure and extremely low temperatures, Leaf & Flower preserves their efficacy and delivers instant results for all hair types. The result? Hair that becomes stronger, more predictable, and healthier with continued use.
A Commitment to Natural Wellness
One of the standout features of Leaf & Flower products is their commitment to natural wellness. Their entire product line is free from various harmful ingredients, ensuring that customers can confidently use them without any worries. The list of exclusions includes sodium chloride, dioxin, gluten, animal by-products, artificial colors, phthalates, sulfates, and even THC. This commitment to purity and cleanliness is not only good for your hair but also for your peace of mind.
The Magic of CBD Corrective Complex
At the heart of Leaf & Flower's success is the revolutionary CBD Corrective Complex. This unique formula combines multiple cannabinoids, harnessing the power of an entourage effect. The idea here is simple: when cannabinoids are combined, they work together to produce better results. This complex is carefully crafted to bring out the natural brilliance and gloss in all hair types, making your locks stronger and more predictable with every use.
Leaf & Flower's proprietary process is key to the effectiveness of the CBD Corrective Complex. They combine CBD with other essential cannabinoids under high pressure and extremely low temperatures. This unique method isolates, preserves, and maintains the purity of the oil, resulting in a formula that helps restore perfect homeostasis to the scalp. The end goal is stronger hair follicles and, ultimately, fuller, healthier, and more predictable hair.
The Power of CBD and the Endocannabinoid System
The CBD in Leaf & Flower products works directly with your body's endocannabinoid system, a crucial network of receptors that helps regulate various physiological processes. This interaction enables the circulation of the benefits of natural cannabinoids throughout your scalp, hair follicles, and strands. The result is a three-pronged approach: repairing current damage, preventing future damage, and maintaining the look and feel of healthy, restored hair.
A Complete Hair Care Regimen
To fully unlock the potential of Leaf & Flower products, the brand recommends using the complete line of restorative hair care products. This comprehensive approach ensures that you optimize the benefits and reduce the unknown in your hair care regimen. With dedicated use, your hair will continually improve, and you'll begin to notice striking differences in the holistic appearance of both your hair and scalp.
The key to this transformation is consistency. Leaf & Flower's commitment to delivering high-quality, CBD-infused products means you can rely on them to consistently deliver exceptional results for your hair. Their line of products is designed to address a variety of hair concerns, whether it's damage, dullness, frizz, or lack of volume. By using their products as part of a complete hair care routine, you'll be on your way to achieving healthier and more beautiful hair.
Conclusion
In a world where hair care products are a dime a dozen, Leaf & Flower stands out as a brand that combines natural ingredients with science to deliver real, tangible results. Their exclusive CBD Corrective Complex, developed through a unique proprietary process, harnesses the power of multiple cannabinoids to improve the health and predictability of all hair types. By embracing natural wellness and committing to clean formulations, Leaf & Flower offers customers a hair care experience that is both effective and safe.
If you're tired of the same old hair care routine and looking for something that can truly transform your locks, it's time to explore the Leaf & Flower line of products. With the power of CBD and their innovative approach to hair care, you'll be well on your way to achieving the beautiful, healthy hair you've always dreamed of. Give your hair the Leaf & Flower treatment, and watch it flourish like never before.
Got Questions? Let Us Help!
Aurora Beauty Supply is a wholesale beauty supply shop that sells to licensed professionals. We are exclusive distributors of products like Redken, Schwarzkops, Pureology, Amika, Pulp Riot, Neuma, Eufora, Alterna, and Brazillian Blowout. We are a local company that works hard to ensure your satisfaction is guaranteed. With great customer service and a wide variety of products, we can ensure you'll find what you need! Contact us today to learn more about what we can do for you!